TM
TM One
Telekom Malaysia Berhad (TM) has today announced the completion of its new fibre optic network hub or point of presence (PoP) project phase one (1) installations, across northern region, Sabah and Sarawak. The launch ceremony, which was officiated by YB Fahmi Fadzil, Minister of Communications and Digital, took place at SMK Padang Terap, Kuala Nerang, Kedah. Also present were Dato' Haji Pkharuddin Bin Haji Ghazali, Director-General of Education and Dato' Sri Haji Mohammad Bin Mentek, Secretary-General, Ministry of Communications and Digital.
PoP is a place where different devices connect to each other and to the internet. In simple terms, PoP brings fibre closer to users. By setting up PoP locations near schools, people in rural and remote areas can get better and faster internet services in their homes, instead of relying on mobile internet. This will improve internet access and connectivity for more people in the community.
During the ceremony, YB Fahmi highlighted the significant benefits and opportunities that the new PoPs would bring. The new PoPs represent a major step forward in the Government's efforts to narrow the digital gap and promote digital inclusion across Malaysia.
A total of 4,370 PoPs had been planned under the 12th Malaysia Plan (12MP) where 4,323 PoPs will be installed near rural schools and 47 PoPs near industrial area. Phase one (1) of the project, involves 677 sites and the remaining will be implemented under phase two (2) over the span of three (3) years, 2022-2025. A total of 233 PoP circuits were installed under phase 1, with 100% completion achieved by TM, ahead of other industry players.
"We are thrilled to see the progress and achievements of this project, which will bring significant benefits and opportunities to the community, including improved internet quality, economic development and the development of new infrastructures," said Shazurawati Abdul Karim, Executive Vice President of TM One.
PoP will create a more balanced and inclusive regional development, boosting the growth of new technologies like 5G and future generations of communication technologies. Through this initiative, users in TM's PoP area have now reached over 9,000 and are increasing. A total of 58 of its users are schools that have subscribed to Unifi services. The widespread internet accessibility will not only help to develop the rural economy but more importantly allow learning materials to be downloaded, to improve the quality of education in schools, equipping the future generations with a wealth of knowledge.
"As the nation's telecommunications leader, and enabler of Digital Malaysia, TM is committed to support the nation's development agenda through the benefits brought by hyperconnectivity and digital solutions, which will accelerate digital adoption and new economic growth," added Shazurawati.
"The presence of PoP can attract technology companies, start-ups and other businesses that require a high-speed internet connection to operate. This can create more job opportunities, increase innovation, and stimulate economic growth in local communities," concluded Shazurawati.
The collaboration between TM and the Government demonstrates the shared commitment to deliver digital inclusivity throughout Malaysia. For phase two (2) of PoP project, TM has been awarded with 174 sites in the central region. This phase is expected to further boost digital connectivity and economic development for Malaysia.
YOU MAY ALSO LIKE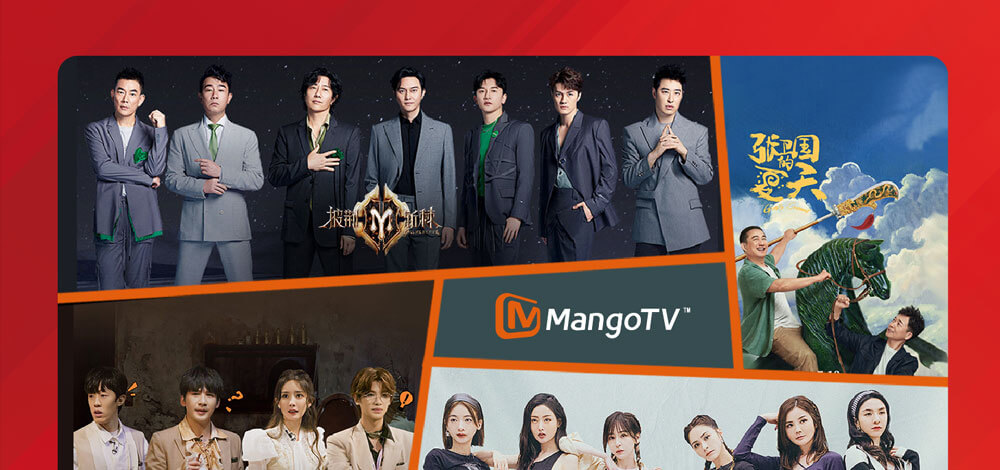 unifi TV grows premium content offerings with new MangoTV and SIAR
​UNIFI TV has expanded its offerings to include MangoTV, one of Mainland China's leading online video platforms, and SIAR, a local channel that also has on-demand streaming app features for high-quality classic Malay films. Adding to its premium channels and existing streaming apps including Disney+ Hotstar, beIN SPORTS CONNECT, WeTV and Lionsgate Play, the new offerings will bring something for everyone within a single subscription, which can all be streamed over a single unifi Plus Box. These additions also strengthen unifi's value proposition of having the largest selection of streaming apps –18 app partners in total by November 2022. "MangoTV and SIAR are quality additions to unifi TV's international and local offerings. With MangoTV customers able to switch to other apps for free, customers can access a wider variety of content and have control over their entertainment selections – enabling them to customise their preferred content," said Anand Vijayan, TM's Chief Commercial Officer and EVP, unifi. Starting 6 September, unifi TV has also launched two new Ultimate Pack promotions. With a 30-day free trial and priced at MYR49.90 and MYR59.90 each, customers will access all 73 premium channels and six to eight complementary streaming apps. Anand explains, "As a leader in converged solutions for both broadband and entertainment, unifi provides all-in-one quality offerings that ease customer experiences. "Our offerings include consolidated billing and fixed prices that meet customers' online and streaming demands, with these two new offerings now adding to our extensive selection for viewers from all backgrounds."MangoTV among Top 5 video apps in Mainland China With more than 1,000 titles and over 30 flagship programmes, MangoTV provides Mandarin content for young working adults including films, TV series, and music. It's popular variety TV shows include titles such as: Call Me by Fire, Ride on Wave, and Hello Saturday. Ranked among the Top 5 video apps in Mainland China, MangoTV offers up to 18 language subtitles and dubbed versions, making it accessible to all viewers. The upgraded option via unifi TV features a simpler interface and enhanced functions, as well as HD videos and panoramic sound for a more immersive viewing experience. unifi TV subscribers will also enjoy VIP access to selected premium episodes, special features, and HD-quality streaming. "By cultivating its core competitiveness through self-produced content, MangoTV has gone through a journey of exclusiveness, uniqueness and originality. MangoTV is also committed to promoting cultural exchanges around the world while unremittingly developing high-quality audio visual content. We hope to deepen communication and exchanges with TM towards establishing substantial strategic cooperation between both sides" said Fang Fei, MangoTV's Vice President. Starting 1 September, MangoTV will be bundled for free with unifi's Ruby Plus Pack.SIAR to curate largest archive of Malaysian retro films With more than 150 classic Malaysian films and growing, SIAR is a local streaming service boasting one of the largest local communities of cinema-lovers in the country. Showcasing 12 titles scheduled thematically every month, the channel takes audiences from ages 25 and above back to the nostalgia of yesteryear. Ali Agung, Chief Executive Officer of SIAR said, "With the presence of SIAR on unifi TV, local classic films will be given a new lease on life in line with current technological developments. SIAR is a digital film archive that brings together hundreds of classic Malay films from the 1970s to the 2000s that audiences can enjoy legally. We hope that customers will appreciate local classic films that have entertained their hearts for decades such as Mr Os' films (e.g Mr Os, Adik and Awang Spanar), AR Badul's films (e.g Si Badol, Panglima Badol and Guru Badul), Fauziah Ahmad Daud's films (e.g Ceritaku Ceritamu, Azura and Ali Setan) and many more."   unifi TV subscribers can enjoy this additional channel with unifi TV's Ultimate Pack and Aneka Plus Pack. The SIAR streaming app will be made available from 1 November. "As the first platform to introduce MangoTV in Malaysia, and with the opportunity to promote SIAR to wider audiences, we are celebrating Asian content and expanding our diversity of offerings. In the coming months, we will continue to grow our partnerships, tapping into more customisable, value-for-money selections that will offer something for everyone," concluded Anand.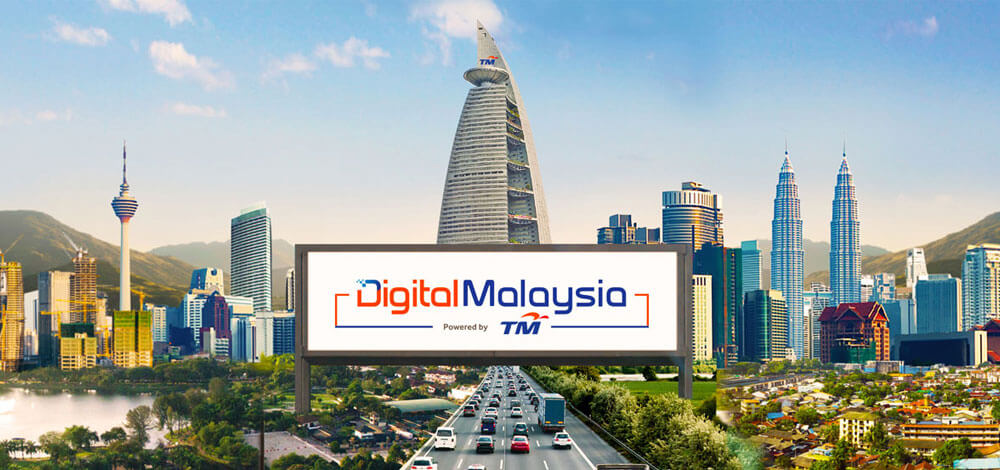 TM turns in solid 1Q2021 performance; strong start to transformation programme
The Group posted revenue of RM2.81 billion, 9.9% higher from RM2.56 billion in 1Q2020. A Solid 1Q2021 Performance Telekom Malaysia Berhad (TM) today reported its financial results for the first quarter ended 31 March 2021. The Group's revenue increased by 9.9% to RM2.81 billion compared to RM2.56 billion in the same quarter last year with an increase in revenue across all business lines – unifi, TM ONE and TM WHOLESALE. Ongoing cost improvement initiatives continued to show results with total operating cost ratios (% cost to revenue) improving from 88.1% last year to 79.7%, supporting both revenue growth whilst optimising cost efficiency across direct costs, manpower, other operating costs and depreciation and amortisation. Group EBIT for 1Q2021 rose by 80.8% YoY from RM326.1 million in 1Q2020 to RM589.7 million, on the back of higher revenue and better operating costs efficiency. This subsequently led to a strong 113.4% YoY growth in Group PATAMI from RM152.5 million last year to RM325.5 million. In 1Q2021, the Company invested 8.8% of revenue in capex amounting to RM247.0 million as it continued to modernise its network and technology platforms towards delivering current and future solutions for customers. Of the amount invested, 69% was for network access including JENDELA (fibre broadband expansion), 12% for core network, and the balance 19% for support systems. TM expects to meet the 2021 market guidance announced in February with revenue growth to be flat or single digit growth, EBIT to be more than RM1.6 billion and CAPEX guidance to be between 14% to 18% of revenue. 1Q2021 Business Highlights: A Strong Start to the New TM Transformation Programme The 'New TM' Transformation Programme (2021-2023), anchored on 40+ Value Programmes focusing on customer experience, revenue, cost efficiency and a future proof organisation, has seen a strong start with quarterly growth across all lines of business and improved operations. unifi maintains its strong momentum and convergence leadership with 11.9% YoY growth in fixed broadband customers to 2.44 million, with the highest ever quarterly fixed broadband customers net additions of 110k, driven by growth of unifi customer base. Whilst the MCO since 2020 has increased demand for fixed broadband, unifi has successfully converted this demand with its compelling unifi convergence proposition under the #unifiyourworld campaign, providing the best customer value for broadband, mobile and content via unifi Plus Box. This growth was also supported by the higher number of ports deployed and wider fiber network roll-out under the JENDELA programme, which TM surpassed its 1Q targets achieving 141% of its commitment. TM is also expanding the pool of network contractors to increase the capacity of its fiber expansion programme in the coming quarters. unifi also focused on continuously improving customer experience and accelerated its Streamyx migration programme in Q1 2021 to enable more customers enjoy higher speed broadband. WiFi optimisation is also an important part of getting the best internet experience, hence unifi also continues to promote the take up of Mesh WiFi to its new and existing customers. Meanwhile, its IT systems are also undergoing enhancements to provide better customer experience and cost optimisation via simplification and consolidation of platforms. Notably, unifi rolled out a new order management system that reduces order processing time by more than 60%, to improve customer experience across its sales touchpoints. TM ONE continues to enable the digital transformation journey of enterprise and public sector customers with a comprehensive suite of connectivity, data centre, Cloud, cybersecurity and smart solutions. After cautious spending in 2020, customers are now accelerating their digitalisation, and this has translated into new sales and contract renewals to provide comprehensive digital solutions, especially in key verticals such as oil and gas, the banking and financial services industry (BFSI) as well as from higher broadcast, ICT and customer projects. There is also greater traction seen for Cloud services from the Enterprise segment; whilst discussions are ongoing to support public sector data migration, as the Government's sole local Cloud Service Provider (CSP) under the MyDIGITAL blueprint. TM WHOLESALE is the preferred network infrastructure provider supporting the technology industry and is positioning Malaysia as a digital hub with strong demand from domestic and international telco and technology operators; including hyperscalers. On the home front, TM as the leading infrastructure partner for High Speed Broadband wholesale services, leveraged its superior network nationwide to support the industry's broadband growth. It is also the primary mobile backhaul infrastructure provider for the industry, which saw growth in coverage and capacity through dynamic offerings of these services. TM also recorded growth in terms of its Wholesale Data Services. Towards establishing Malaysia as an ASEAN digital hub, TM strengthened its partnership ecosystem with international carriers and hyperscalers registering higher revenue for International Data Services as compared to last year. TM expanded its portfolio of data centre customers with more major Asian and US hyperscalers co-locating at the nation's only Tier III twin core data centres at Iskandar Puteri (IPDC) and Klang Valley (KVDC). Its wholesale Content Delivery Network (CDN) services also expanded its digital media delivery network ecosystem with more new customers in 1Q2021. TM remains committed to sustainable growth, with continued emphasis on Environmental, Social and Governance (ESG), maintaining its strong track record as one of the 75 Bursa companies on the FTSE4Good Bursa Malaysia Index, with the full rating of 4/4. Environment: TM complies with the Environmental Quality Act 1974, and has reduced its annual carbon emissions by 13%; integrating sustainable practices in all areas of operations. Social: TM ensures the safety and health of customers and Warga TM with special working arrangements implemented and enhanced Standard Operating Procedures (SOPs) towards business and customer service continuity. TM also supports the nation and communities in need through connectivity initiatives such as Jaringan Prihatin, CERDIK, MYBAIKHATI and other humanitarian aid. Governance: Committed to uncompromising integrity, TM continuously assesses the Group's corruption risk and ensures its corruption mitigation practices are independently certified. Imri Mokhtar, Managing Director & Group Chief Executive Officer commented: "We began 2021 with a positive momentum and a strong start to our 'New TM' 2021-2023 Transformation Programme. We are pleased to report a solid year-on-year performance despite these unprecedented times. We delivered good growth with our revenue up 9.9% YoY to RM2.81 billion, contributed by strong demand from our unifi, TM ONE and TM WHOLESALE customers. Coupled with our continuous cost efficiency initiatives, EBIT significantly improved 80.8% YoY to RM589.7 million and PATAMI doubled to RM325.5 million as compared to the first quarter of 2020. Under the 40+ Value Programmes, TM is reshaping our workforce into a stronger execution engine, embracing a more agile work culture with future-ready skills; focused on growing with our customers towards a more digital society, businesses, public sector services and technology industry. TM reiterates our leading role in accelerating Digital Malaysia through digital connectivity, digital infrastructure and a digital workforce. As an essential enabler, we are ready to play a leading role in the execution of both, the JENDELA implementation plan and the realisation of the Malaysia Digital Economy Blueprint (MyDIGITAL); leveraging on our comprehensive connectivity, digital infrastructure and innovative solutions. We are also committed towards sustainable growth, with increased emphasis on ESG by our Board and management. We remain focused on our ESG sustainability journey. I am pleased to update that we maintained our track record as one of the 75 Bursa companies on the FTSE4Good Bursa Malaysia Index, with a full rating of 4/4. With this encouraging set of overall results, we are on track to meet our 2021 market guidance and look forward to delivering greater customer experience and shareholder value with our New TM Transformation Programme."
TM takes action to curb further Covid-19 spread; continues to serve the nation with essential services
Reactivates "Work From Home" nationwide following new cases recorded Telekom Malaysia Berhad (TM) today confirmed that since its previous announcement on 11 October 2020, ten (10) further positive cases of Covid-19 have been recorded amongst its employees; bringing a total of 13 positive cases thus far. The newly affected areas include Menara TM and TM Annexe 1 in Kuala Lumpur as well as at a network node in Rawang. This is in addition to the earlier affected areas of Menara TM ONE in Damansara, Kuala Lumpur and Kepayan office in Kota Kinabalu. From the 13 cases, the Company is pleased to announce that three (3) employees have been discharged from the hospital and quarantine centre they were admitted to, and are continuing their recovery and home-quarantine for 14 days. Meanwhile, the other ten (10) employees are currently receiving treatment. Following the new positive cases, detailed contact tracing is being carried out by the Ministry of Health (MoH), assisted by TM's COVID-19 Crisis Response Team (CRT), to identify and inform those whom had close contact with the affected employees. Identified close contacts are being contacted by MoH for further advice and action. TM immediately took the necessary actions which include immediate closure of the affected premises for seven (7) days to facilitate thorough disinfection and sanitisation in accordance to the guidelines set by MoH. The disinfection and sanitisation works at TM Annexe 1 and the network node in Rawang have been completed on 14 October 2020, Menara TM ONE on 13 October, while the work at Menara TM is ongoing and expected to be completed by 5.00 pm today. TM offices in Sabah, Kedah and other Red Zone areas had been closed much earlier as proactive precaution in correspondence to the increasing cases there recently. With immediate effect, TM is also activating "Work From Home" (WFH) arrangements for all Warga TM nationwide until 31 October 2020. On Monday, TM had implemented the same for TM employees in Selangor, Kuala Lumpur and Putrajaya, ahead of the Conditional Movement Control Order (CMCO) announced. Commenting on the latest developments, Group Chief Executive Officer of TM, Imri Mokhtar said, "The sudden rise in cases amongst our Warga TM family, and indeed throughout the nation is of worrying concern. I join the Board, management and all Warga TM in praying for the speedy recovery of the affected employees as well as for the safety, protection and health of all Malaysians during these testing times. Meanwhile, we have taken immediate action and activated safety protocols for the buildings and areas affected. Most importantly for our employees, we are announcing working from home arrangements for all Warga TM nationwide effective today till the end of October. As TM provides essential services for the nation, our frontliners involved in critical functions serving our wide base of customers shall continue to work, adhering to the SOP guidelines from the authorities." "Over 4,700 critical function employees at our TMpoints, contact centres, field teams for service installation and restoration continue to lead the front line in serving our community, businesses and Government in the Red Zones. This is even more important especially when many Malaysians are now back to working from home. To all the TM frontliners and the TM Covid-19 Response Team (CRT), our highest appreciation for stepping up in the line of duty, and our prayers for your safety and protection," he added. TM is also providing free Covid-19 swab tests in collaboration with its panel of medical service providers for employees who may have been exposed to the virus. This is yet another proactive measure taken by the Company to curb the spread of the virus amongst its employees. Identified employees can undergo the test from 15 October 2020 onwards at a temporary drive-through facility set up at Menara TM. More facilities will be set up at other locations, if required. TM would also like to remind everyone at all times to keep safe social distance, hygiene and adhere to the SOPs as advised by the Government. The Company urges everyone who has any symptoms to seek medical attention and not risk further exposure to their loved ones and anyone else. TM wishes for the safety and health of all Malaysians nationwide; together may we return stronger.