TM
Following the earlier communication on 14 December 2022, Telekom Malaysia Berhad ("TM") today announced the internal reorganisation of its business in Malaysia into a single operating entity named TM Technology Services Sdn Bhd ("TM Tech") following the approval of various bodies, including the High Court of Malaysia and the Malaysian Communications and Multimedia Commission.
Effective today, 1st March 2023, Telekom Malaysia Berhad will serve as an investment holding company for this single operating entity (TM Tech), along with other wholly owned subsidiaries, covering TM's international, digital, education, support business and other non-wholly owned subsidiaries. This group in totality will continue to be governed by the current TM's Board of Directors and managed by the same Senior Management team.
The reorganisation into TM Tech – which includes Unifi, TM One and TM Global, amongst others – marks the next phase of TM's transformation that will reinforce its fixed-mobile convergence (FMC) position, further improve operational efficiencies and deliver a more seamless customer experience. Resource-wise, the reorganisation brings together the diverse talents, facilitating greater cross-functional collaboration and agility through more streamlined and simplified processes.
Group CEO of TM, Dato' Imri Mokhtar explained, "As customer demand, increasing competition and stakeholder expectations reshape the industry, it is timely to consolidate our telco business in Malaysia into a single operating entity that will allow us to serve our diverse customer segments better and quicker, as well as drive operational efficiency."
"We have recently notified all of our valued customers on this internal reorganisation via email and digital letters. At this point, for all payment transactions - the beneficiary name will now be "TM Technology Services Sdn Bhd" instead of "Telekom Malaysia Berhad". All other payment details remain the same, such as the bank account and JomPAY code," Imri added.
"The success of TM to shape a Digital Malaysia through technology that empowers communities, businesses and Government truly lies in our Warga TM. With majority of Warga TM realigned into this single operating entity, the individual job functions, entitlements and benefits will remain unchanged. Similarly, all of TM's current obligations in terms of partnerships, vendor and service agreements will remain in effect."
"We believe this reorganisation will strengthen TM's role in advancing the country's digital economy and to serve our growing customers in a more cohesive manner. It will reinforce TM's competitive edge, solidifying our transition towards being a human-centred TechCo," Imri concluded.
YOU MAY ALSO LIKE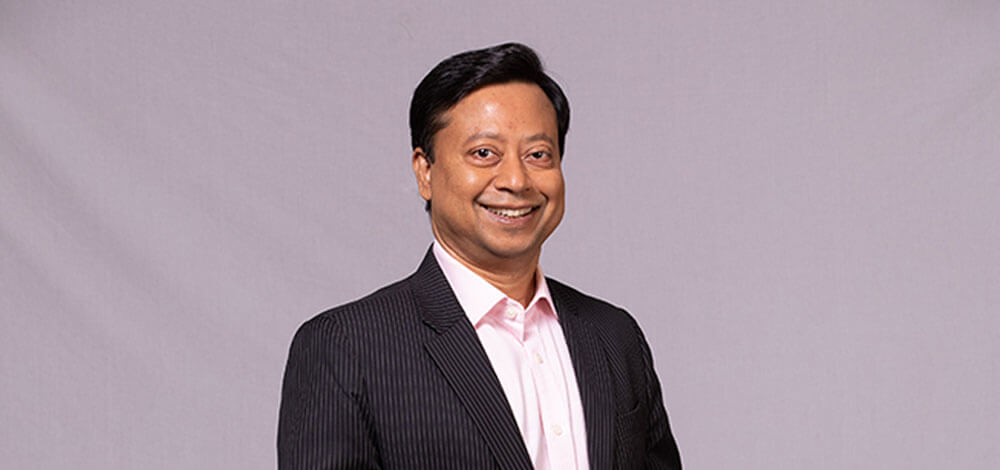 TM takes a bold step in the enterprise business: hires key senior tech leader from the region Krish Datta as EVP into the leadership team for enterprise digital business: watch out what is happening next
​Telekom Malaysia Berhad (TM) announced the appointment of Krish Datta, an established regional technology leader, as Executive Vice President of Digital Services. Krish brings deep expertise in building technology businesses from infancy to regional leadership alongside a broad, diverse set of experiences and skills to the newly created role.   "I am delighted Krish has joined TM. He is a proven technology executive who has been instrumental in building and leading technology companies," said Imri Mokhtar, Group CEO of TM. "In this new role, Krish will deepen our commitment and ability to enable our Enterprise and Public Sector customers' digital transformation as we help them improve and accelerate every area of their business with simplicity and confidence. "While our focus remains on our core business, we have charted big, bold moves for the future as TM continues on our growth path. Our foray into enterprise digital services will open up new opportunities for TM to expand our customer base. More importantly, it will also enable us to better serve our existing customers by offering them solutions that will boost their business performance and at the same time, provide data-driven insights to make critical business decisions. "Krish at the helm of our new digital services arm marks the start of an exciting new chapter for us. As our customers in the Enterprise and Public Sector space continue to build the future of business, he will help TM realise our opportunities in B2B digital services. I am excited to see what Krish and his team will deliver!" "I am excited to join TM, for more than one reason." said Krish Datta. "I love building sustainable tech businesses, and this opportunity to build a technology-focused team offers me the ability to create, from the inside, another reliable TM brand, a new identity for Enterprise Technology along with a scope to help a country I love."   With over 34 years of technology industry experience, Krish has built and led several enterprise technology-based businesses across ASEAN, India, Japan, Australia, and the Middle East. He is a passionate business and people leader who has demonstrated a successful track record in Asia with well-established global MNCs and start-up companies. Krish was in SAP Asia Pacific for over 16 years holding various leadership positions. He established SAP in Indonesia, Philippines, Vietnam and went on to hold the position of President, SAP Southeast Asia, responsible for all aspects of the business from sales, marketing, sales operations, presales, partner and eco-system, finance, support, HR, and consulting.   Upon leaving SAP in 2011, he started a Goldman Sachs-backed data management services and software provider, Back Office Associates (now known as Syniti) in Asia Pacific, Japan, and Middle East region as its CEO. He went on to build the business over the next eight years and exited after building a manicured business, including key technology and delivery capabilities which included global delivery centres in India, Philippines, and P&L across nine countries. He became the Co-Founder and Chief Executive Officer of Xampr which started a no-code low-code mobile platform for mobile application development, focusing on integration, last-mile process and flexible template-based workflow and adoption. An art lover he also founded online art platform Mayinart. Krish holds an MBA in Marketing and Strategy from the European Business School, University of Surrey, UK and a First-class Honours Degree in Applied Physics/Classical Physics from the University of Calcutta, India. He has also completed the Global Leadership Development Program from INSEAD, France.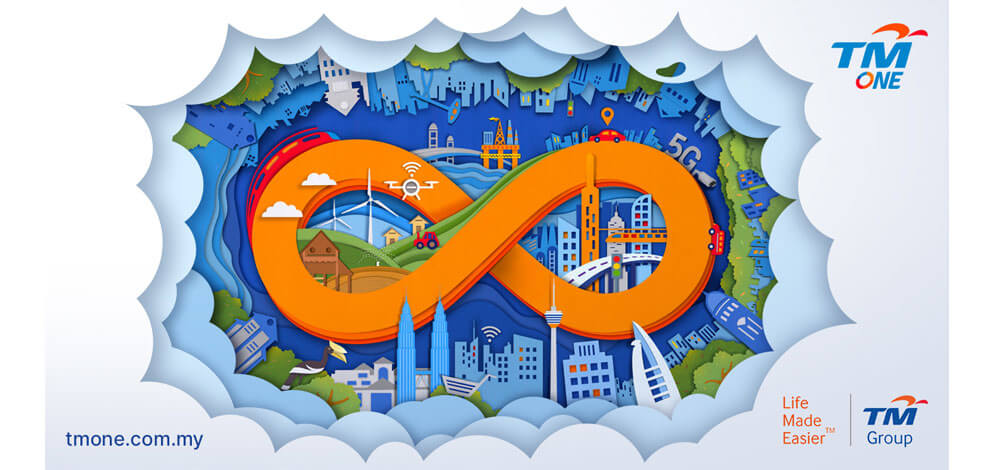 HONOR Malaysia appoints TM One as Cloud service provider to serve customers across three continents
HONOR, a leading global provider of smart devices adopts TM One Cloud solutions – α Edge (pronounced as Alpha Edge), to serve its customers across three Telekom Malaysia Berhad (TM), via its enterprise and public sector business solutions arm TM One, recently join forces with HONOR Technology (Malaysia) Sdn Bhd, one of the leading global providers of smart devices, to provide Cloud services not only for HONOR Malaysia's customers but also across three (3) continents – namely, Asia, Africa and Latin America. This strategic alliance signals a major expansion of TM One α Edge regionally. The end-to-end comprehensive Cloud services were chosen by HONOR Malaysia to host the eCommerce platform and digital solutions, in its ongoing efforts to expand its presence in the premium market segment. Currently, HONOR has 3,000+ service centers, 2,000+ call center representatives and close to 8,000 employees globally to provide premium and efficient services to consumers in over 100 markets. The TM One α Edge is equipped to deliver the required flexibility to scale effectively for any unprecedented demands in traffic or business challenges. Shazurawati Abd Karim, Executive Vice President of TM One, commented: "Fuelled by the pandemic, the extraordinary surge in Cloud adoption by many businesses especially those connected to serving consumer markets, bodes well for future growth and recovery. This partnership marks another important growth milestone in strengthening Malaysia's position on the global front as a preferred digital destination and business hub. We are an ideal Cloud service provider for the nation and this is yet another testament to our leading role as the enabler of Digital Malaysia." Towards ensuring a stable and secured service, some of the key aspects of the α Edge portfolio for HONOR Malaysia includes a dedicated 24/7 technical team, with professional and managed services. In addition to TM One's robust global network and secured digital connectivity infrastructure, the service operates through TM One Tier-III Data Centres, to ensure benefits such as low latency coupled with reachability to customers. Meanwhile, Kee Ee Neng, Chief Financial Officer of HONOR Malaysia, commented, "It's a proud moment to be in the same alignment with TM One when it comes to digital solutions. We look forward to providing the leading technology and developing further opportunities with TM One on this exciting journey ahead." α Edge, a part of TM One Cloud α, has been designed to provide seamless migration of critical workloads to the Cloud, quickly, easily, cost-effectively, and without constraints. It comes ready to support HONOR Malaysia's IT platform and digital solutions with Artificial Intelligence (AI) capabilities, resource monitoring and identity access management, as well as advanced security tools and cybersecurity support. The strategic partnership between TM One with HONOR Malaysia leverages TM One's leading end-to-end cloud service solution designed for businesses. For further information on TM One's Cloud services, visit www.tmone.com.my/solutions/cloud-services and for more info on HONOR Malaysia, visit www.hihonor.com/global
TM in consortium to build new submarine cable system for Southeast Asia – Middle East – Western Europe
With advanced technologies, open cable system concept and capacity of more than 100Tbps, the latest investment will improve connection with Europe and cater for future digital demand Telekom Malaysia Berhad (TM) announced that the Company is part of a consortium for the latest Southeast Asia - Middle East - Western Europe 6 (SEA-ME-WE 6) submarine cable system, that connects Malaysia with multiple countries namely Singapore, Bangladesh, India, Sri Lanka, Maldives, Pakistan, Oman, Djibouti, Saudi Arabia, Egypt and France. TM's participation in the consortium was made official with the signing of the Construction and Maintenance Agreement (C&MA) with all consortium members recently. The SEA-ME-WE 6 joins the list of TM's investments in submarine cable systems including SEA-ME-WE 3, SEA-ME-WE 4, SEA-ME-WE 5 as well as other numerous international cable routes worldwide. The SEA-ME-WE 6 will provide TM with one of the lowest latency routes between Malaysia and Europe. It will also create an additional layer of network diversity and resilience for the heavily loaded traffic between Asia and Europe. With its advanced technologies, open cable system concept, and a design capacity of more than 100Tbps, this latest investment will undoubtedly provide the consortium members with complete control over their traffic management. Commenting on the latest investment, TM Group Chief Executive Officer Imri Mokhtar said, "TM has always been at the forefront in making Malaysia the ideal gateway for connecting our country to the world, as well as enabling global technology players to deliver innovative digital services to Malaysia. Submarine cable expansion remains a key element in achieving this goal. "Our investment in SEA-ME-WE 6 will allow us to address our capacity requirements to cater for increasing future digital demand across Asia and Europe while continuing to provide reliable, diversified and uninterrupted global connectivity solutions to customers. It will also allow TM to support the deployment of hyperscalers' data centres as well as the future requirements of 5G network in the country." "The SEA-ME-WE 6 submarine cable will land at TM's new cable landing station in Morib, the latest addition to TM's existing four (4) international cable landing stations in the country. Its strategic proximity to Klang Valley, which is close to most hyperscalers' data centres, positions it as a key cable landing site for Malaysia." Imri added that the new investment will help realise TM's aspiration to establish Malaysia as a regional digital hub by facilitating more submarine cables to land in Malaysia. This also demonstrates TM's commitment to the MyDIGITAL initiative to attract more international submarine cables to land in Malaysia. Aside from TM, the SEA-ME-WE 6 consortium comprise multiple global players, including Bangladesh Submarine Cable Company Limited (BSCCL), Bharti Airtel Ltd. (Bharti Airtel), Dhivehi Raajjeyge Gulhun PLC (Dhiraagu), Djibouti Telecom SA (Djibouti Telecom), Etihad Etisalat Company (Mobily), Orange (France), PT Telekomunikasi Indonesia International (Telin), Singapore Telecommunications Limited (Singtel), Sri Lanka Telecom PLC (SLT), Telecom Egypt (TE) and Trans World Associates (TWA).   TM is well experienced in both domestic and global submarine cable system development and investments. With 30 submarine cable systems owned and leased spanning more than 320,000 kilometres around the globe, TM is committed to providing the highest service performance and best quality experience to all its customers worldwide.